What I like most about the new Yahoo! Messenger is the multiple login and logout feature. I like the fact that I can use it on my laptop, leave it signed in and access my account at the office, too. It is also secure because you'll know if there are other people accessing your account and you can logout all of your YM accounts at one.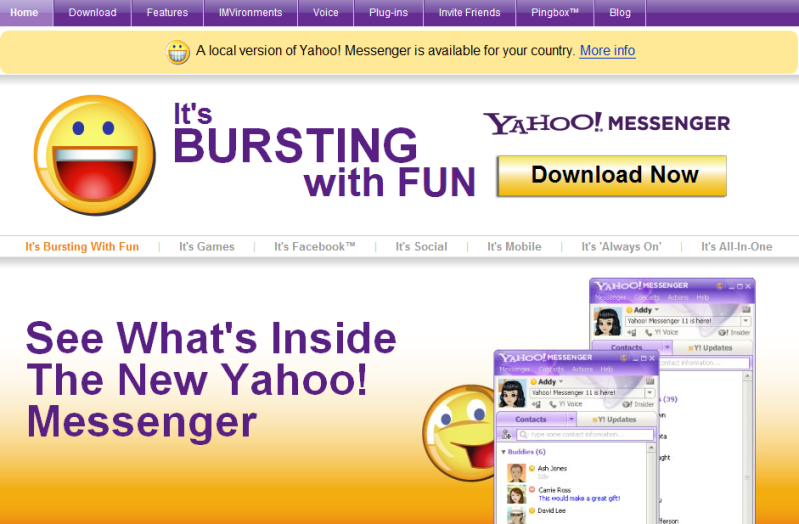 The new Yahoo! Messenger Version 11.5 is available for download in the Yahoo page. For Windows users, it provides the complete features for communication, productivity, fun and personalization.
As usual the instant messaging feature is still fast and easy to use. Some of the features that have been there until now are chat rooms, photo sharing, pc-to-pc calls, text messaging, webcam, conferencing, and file transfer. I personally like the contact search bar at the top of YM window. It is easier to find the contacts you are looking for.
Yahoo! Mail alerts is still part of this new version together with the improve stealth settings option. Overall, it is still fun and convenient to use. There are local versions of YM available in different countries but I prefer to use the English version.